Last Sunday, we asked you to choose between the Apple iPhone 6, Samsung Galaxy Alpha and the Sony Xperia Z3 Compact in our weekly survey. All of the phones are in the high-end compact smartphone realm and offer premium build quality with a ton of features and heaps of charisma.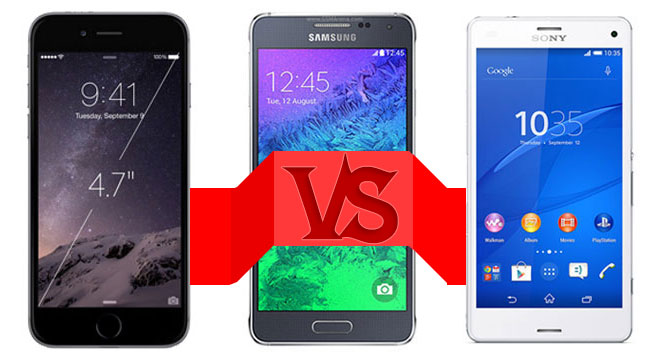 But which one is the best according to you? Well, certainly that's not the iPhone 6. In both polls, the majority of you chose the Galaxy Alpha and the Xperia Z3 Compact. More specifically, about 14,000 and 16,000 voted for the two, respectively.
Samsung's first metal Android smartphone proves to be a success from the start and managed a victory against the very rival it was set to compete with. It is lighter, thinner by a hair and more compact while at the same time packing a similarly sized display, so we assume those are definitely some of the reasons behind the Galaxy Alpha's victory.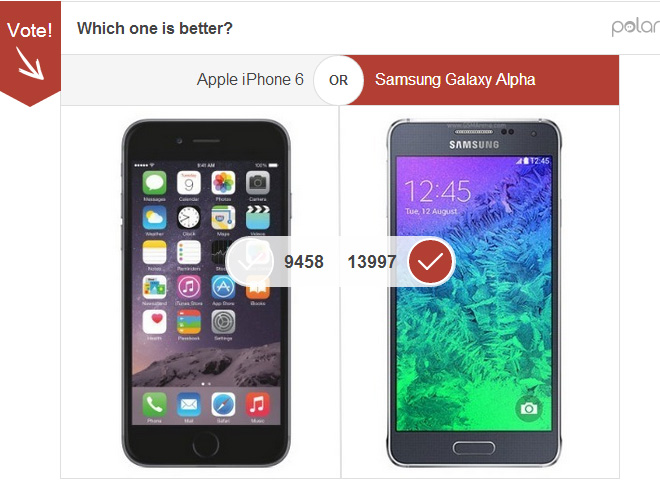 As for the Sony Xperia Z3 Compact, its water resistant construction is definitely a winner in nearly 16,000 of our readers' minds. While thicker, it's got a far smaller footprint than the iPhone 6 thanks to its thinner bezels. We're sure many of you also prefer to trade off 1.7mm in thickness and have a 2600mAh battery in the Sony Xperia Z3 Compact in stead of iPhone 6′s 1,810mAh one.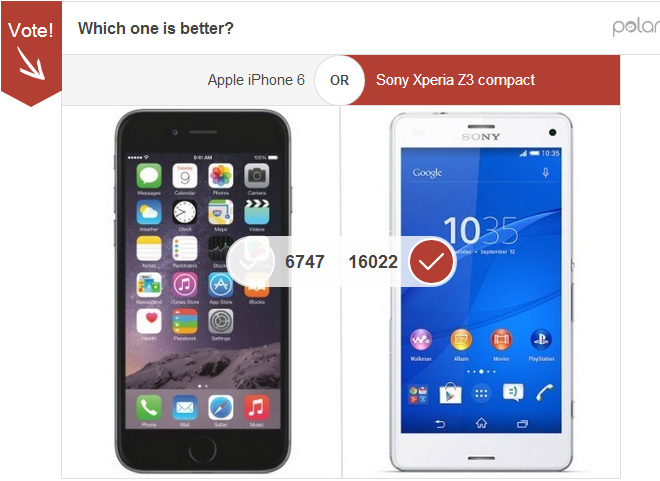 You are very welcome to express your own reasons why Apple's hardware in the iPhone 6 is so unappealing to most of you. The comment section awaits you.