Walmart has commenced an iPhone 5s and iPhone 5c sales promotion in order to make room for the upcoming iPhone 6 and its alleged two variations.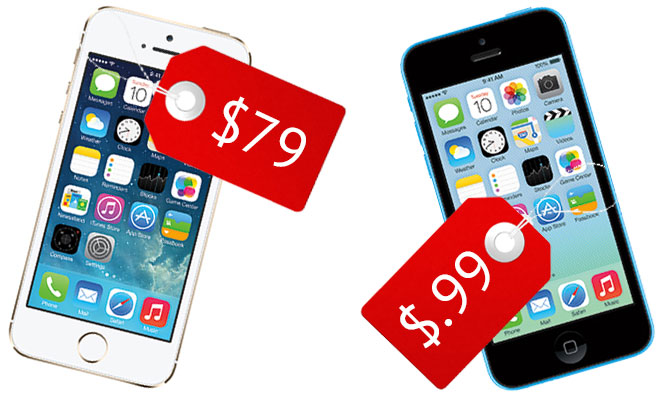 For the next 90 days, the retailer is selling the 16GB version of the iPhone 5s for $79 – $20 off its previous asking price with a two-year contract price. The iPhone 5c also go its price slashed to $0.99 for the 16GB units.
It goes without saying that the new price is for new customers and requires them to sign a two-year contract with AT&T, Verizon, Sprint or US Cellular. However, we doubt many people will rush the Walmart stores to get the soon-to-be replaced Apple smartphones when the new one is just around the corner.
Apple is anticipated to reveal a 4.7″ and a 5.5″ iPhone 6 models, some of which would sport a sapphire display. Powering them will be the new 64-bit Apple A8 chip. The company will reveal the phones at its September 9 event.