There are over 4,500 launchers in the Google Play Store and their usage is increasing quickly. According to data by Flurry, in the first quarter of this year users have spent more time using launchers than they did in the whole of 2013. And there's still most of March to go before the end of the quarter!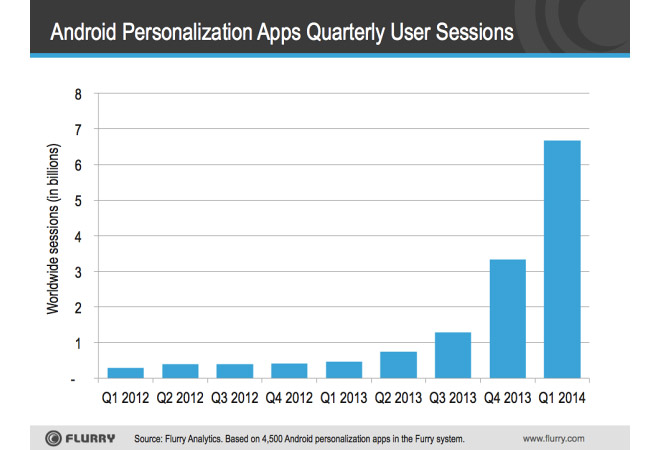 Compared to the final quarter of 2013, Q1 2014 will see more than double the custom launcher usage.
This is still the early days – in the US, there are about 30 million monthly users of Android launchers. Still, if the growth stays at this rate, the number should get much higher pretty quickly.
Most big players on the Internet have their own launcher – the Google Now launcher, the Firefox launcher, Facebook Home, Yahoo's Aviate. Even Nokia made its own that is a cross between Windows Phone and Asha. Then, of course, there are plenty of smaller launchers vying for attention.