Yahoo! continues its shopping spree and the latest item in its shopping basket is the popular homescreen replacement app Aviate. The homescreen replacement is unique in its contextual features and tracking the usage patterns of its users to provide better experience.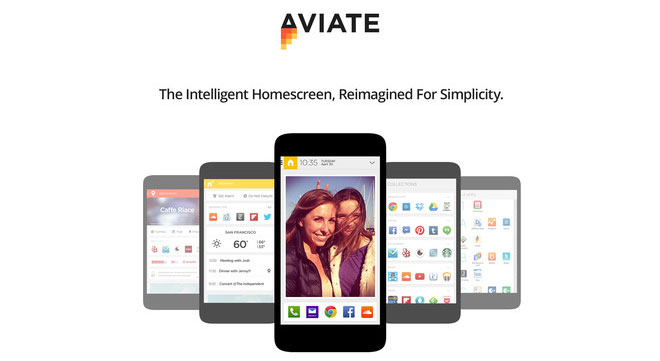 Yahoo seems to be quite fond of these capabilities of the app, which also lay the foundation of automatic homescreen layouts. The possibilities that open up with are quite great – you can get different widgets (such as weather, news, etc.) for the different times of the day or shortcuts which are rearranging themselves so the most often used ones are always nearby. The company hasn't announced how it plans to integrate the functionality of Aviate to its mobile apps and services just yet.
No mention of the price, which Yahoo! had to pay to buy the app, but it shouldn't be as much as the company payed for Tumblr.
Currently Aviate is in a private beta and access is granted by invitations. Here's a little hint: the first 25,000 using the code YAHOO get special access to the Aviate beta trial. Hurry up and try it out!