One of the features that was exclusive to the Nexus 5 so far was the Google Now Launcher, that allowed you to go to the Google Now screen just by a swipe on the homescreen and to bring up the voice search simply by saying "Ok Google".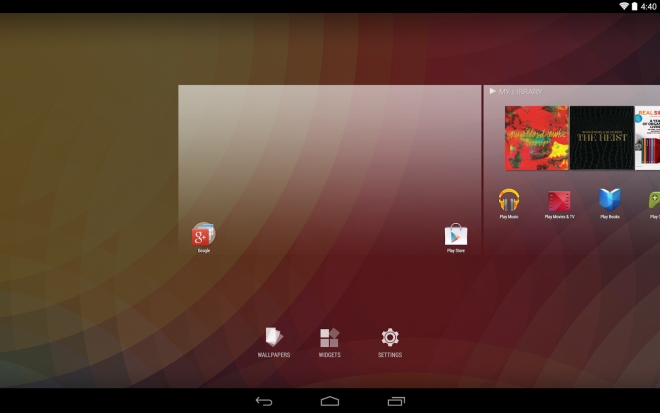 Google has now released the Google Now Launcher on the Play Store and made it compatible with a wider range of devices, For now this includes only the Nexus devices and the Play Edition devices. Which means you can officially install it on the Galaxy Nexus, Nexus 4, Nexus 7 (2012), Nexus 7 (2013), Nexus 10, Galaxy S4 GPe, HTC One GPe, Moto G GPe, Xperia Z Ultra GPe and the LG G Pad 8.3 GPe.
The launcher is identical to the one on the Nexus 5, so other than the aforementioned two features you also get things like bigger icons and widget menu that was moved to press and hold on the homescreen instead of a separate tab in the app drawer. You still won't get transparency effects on the Nexus 10, however.
You can download the Google Now Launcher from the link below if you have one of the supported devices.