After the video from the other day demonstrating a Sony Ericsson XPERIA X10 running Android 2.1 now we get to take a look at the XPERIA family Android update roadmap, which surfaced recently. The bad news is there is no word on Froyo updates headed for the XPERIA family members.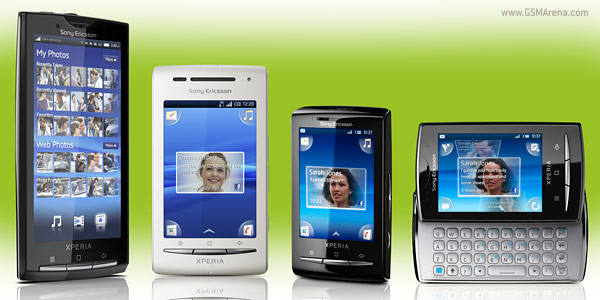 As the image below reveals, the upcoming Android 2.1 update for Sony Ericsson XPERIA X10 should bring along 720p HD video recording with continuous autofocus as well as a revamped menu, 5 homescreens and the web browser should get support for HTML5. As for the phonebook, it will feature Facebook and Twitter integration. This update is expected to become available in October or November but some users may get it even sooner since Sony Ericsson UK has already announced that Android 2.1 is coming to the XPERIA family by the end of Q3 2010.
A while later, in December 2010 or in January 2011 there will be an Android 2.1x update for the XPERIA X10. That one is said to pack some more languages together with updated Timescape and Mediascape apps.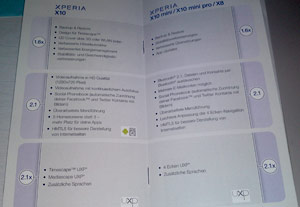 As far as the smaller Sony Ericsson XPERIA X8, X10 mini and X10 mini pro are concerned, their Android 2.1 should give them social phonebooks with Facebook and Twitter integration, redesigned user interface and menu, HTML5-capable web browser, multiple e-mail accounts and improved Bluetooth connectivity (with added support for Bluetooth file transfers). And the Android 2.1x update is expected to bring some changes to the 4-corner UI along with more languages.
However there is no word on Froyo updates coming to any of the Sony Ericsson XPERIA family members. This could either mean that such are not planned or that those will show up at some point in 2011 when everyone will be talking about Android 3.0 or whatever comes next.
Source via the Xperia X10 Blog