Panasonic's large 20-inch tablet, the Toughpad 4K UT-MB5, looks to finally be heading to retail outlets after numerous delays.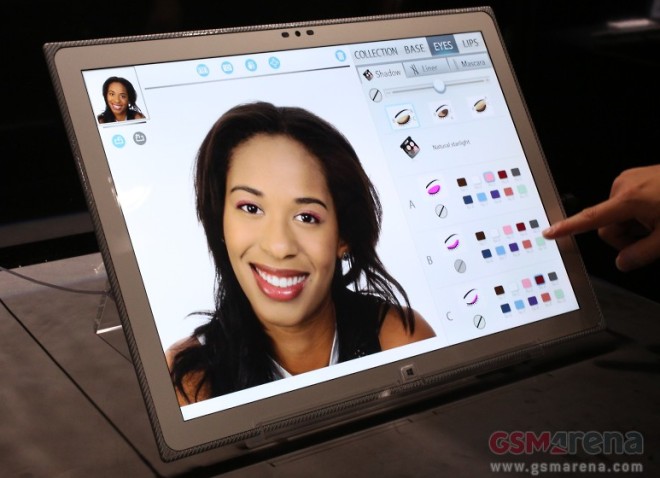 The large-screened 4K-toting tablet, which was announced more than a year ago at MWC 2013, has seen more than its fair share of delays stemming from difficulties on the production side of things.
Online retailer Rugged Mobile Technology has listed the huge tablet on their website, alongside a range of accessories. The availability date is listed as today, although as of this writing you still have to call in and speak with a person to order. The listed price is $5125, which is not a bad deal considering Panasonic's suggested MSRP of $5,999.
The Toughpad 4K UT-MB5 runs on Windows 8.1 Pro with an Intel Core i5 CPU, Nvidia graphics chip, 4GB of RAM and a 128GB SSD. There's the usual array of connectivity ports and a 720p camera. More significantly, the device features a magnesium alloy chassis that's built to withstand a drop of up to 1 meter, although at 2.4kg we recommend you don't test it for yourself.
A more premium variant of the Toughpad 4K is slated for later this spring with the processor bumped up to a Core i7 and 16GB of RAM thrown in, priced at $6,999.