Announced at the MWC 2013, the HP Slate 7 is HP's move back to the consumer tablet market. Shying away from its own webOS, the company stakes on Android, instead.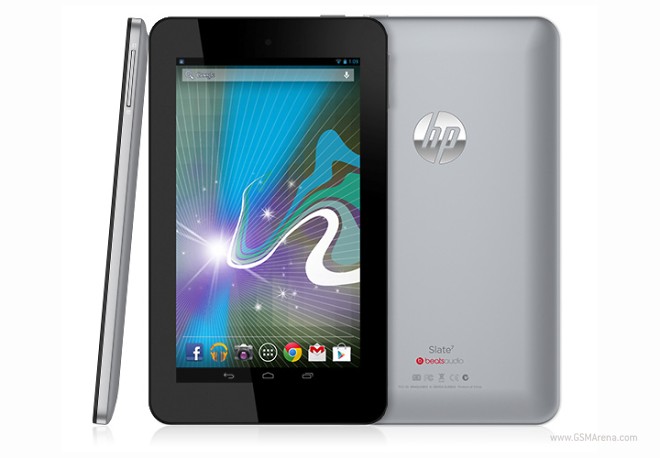 The HP Slate 7 key selling point is not its latest high-performance hardware (or software), but rather the low asking price, which in the case of the UK is £129. In the other European countries the price should hover around €149.
The HP Slate 7 runs Android 4.1.1 Jelly Bean and, as the name suggests, it packs a 7-inch touchscreen display – this one is with a resolution of 1024 x 600 pixels. Under the hood, there is a Cortex-A9-based dual core 1.6Ghz CPU. A 3MP camera is on the back, while a VGA one occupies the front. There is Beats Audio enhancement on board. The tablet is 10.7mm thick and weighs 368g, which is a bit more than the Google Nexus 7 (340g), but the extra camera on the back is worth the difference in weight, even if all you care about is portability.
The HP Slate 7 will launch on May 1 in the UK and on May 2 in Germany. We guess other European countries will get it around the same time, though.
You can pre-order a unit from the HP online store (links below), but I guess other major retail chains with online presence will have it, too.