HP has launched its first Android-based tablet, the HP Slate 7. The HP Slate 7 will be priced at a very competitive $169.99 and will go on sale in April.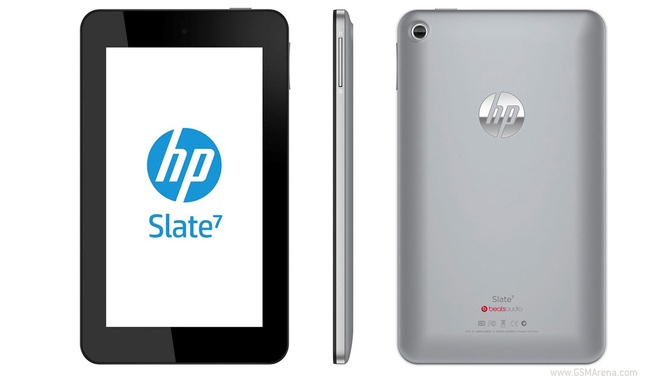 As far as specifications are concerned, the Slate 7 has a 7.0-inch, 1,024 x 600 resolution FFS+ LCD, 1.6GHz, dual-core ARM Cortex A9 CPU, 1GB RAM, 8GB internal memory with microSD card slot, Wi-Fi 802.11a/b/g/b, Bluetooth 2.1, 3 megapixel rear camera, VGA front camera, stereo speakers and Beats Audio. The HP Slate 7 runs on Android 4.1 Jelly Bean.
The Slate 7 also comes with ePrint, HP's software for wirelessly printing documents from the device directly using a compatible HP printer. But, of course, that app is available for all Android and iOS devices as well.