The new 7″ Kindle Fires that were unveiled earlier this month are available right now on Amazon.com. That includes the revamped Kindle Fire and also the new 7″ Kindle Fire HD.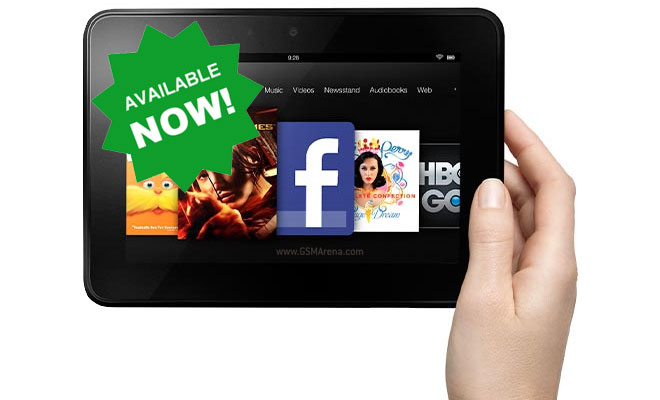 The basic Kindle e-reader is also out now.
The new 7″ Kindle Fire HD has a better screen (with 1280 x 800 resolution, polarizer and anti-glare tech), it also has Dolby stereo speakers, more internal storage and is actually thinner than the original.
Only the 16GB version is available at the moment for $199, the 32GB version will come on October 25.
As for the updated Kindle Fire, Amazon gave it a faster CPU, doubled the RAM and improved the battery compared to the original. This one is available only with 8GB storage but is cheaper at $159.
The basic Amazon Kindle e-reader received a price cut and now costs just $69. That is the version with ads though, it will cost you $89 to get the one without. This model doesn't use the new Paperwhite screen like the higher-end Kindle (which is coming October 22).
Amazon will be bringing the updated Kindle Fire and Fire HD 7″ to the UK too, but they are still on pre-order there. Unlike their American counterparts, these won't net you a free year of Amazon Prime.
What is available though is the price cut for the basic Kindle e-reader, which costs £69. This one doesn't include Amazon's "special offers" (a.k.a. the ads).