The 7-inch Kindle Fire HD and the refreshed Kindle Fire slates announced just yesterday in the USA, are already heading to Europe (for the first time).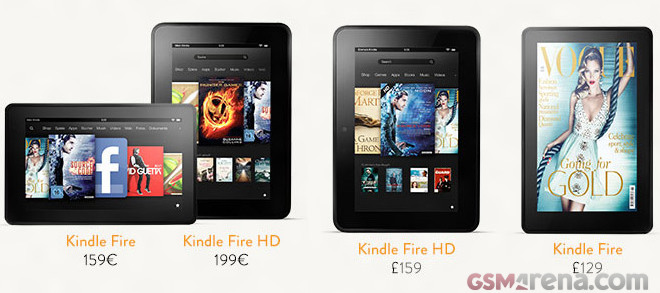 All EU Amazon stores are already taking pre-orders for the Kindles and will launch them in the end of October.
The refreshed Kindle Fire costs €159/£129 and will be released on October 25.
The 7-inch Kindle Fire HD will become available on the same day and will cost you €199/£159 for the 16GB version and €249/£199 for the 32GB model.
There is still no info on the pricing and availability of the 8.9″ Kindle Fire HD and the Kindle Paperwhite. I guess we may not get these in Europe this holiday quarter.