Sony is apparently getting ready to launch a new SmartBand, to either complement or succeed the SWR10 in its lineup of wearable accessories. A Sony SmartBand with the model number SWR12 has recently passed through the FCC's rigorous testing, which is how we know about it.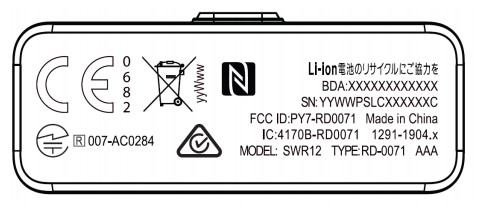 Compared to the original SWR10, the new SWR12 seems to add just one feature, though it may be a very important one. The new SmartBand will have a built-in heart rate sensor, it turns out.
This will periodically monitor your heart rate to check your activity and stress levels. We assume all its data will be pumped into Sony's Lifelog app, which will build a historical profile for all your activities. This app currently pulls data from the sensors in the existing SmartBands.
The new SmartBand SWR12 is said to look incredibly similar to the currently selling SWR10. Other changes haven't surfaced either, so it's shaping up to be an incremental update and nothing more. The SmartBand Talk should still be offered alongside the SWR12, since it has more features.