The Sony Xperia Z3 Compact is here and ready to claim the mini-slash-portable realm and claim it for its own Compact race with specs to kill and a tight water-proof body.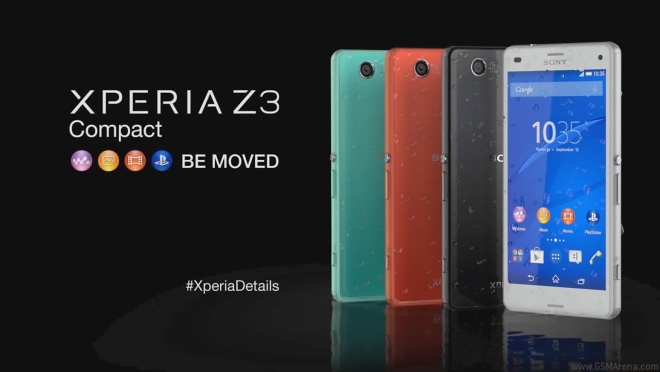 The Xperia Z3 Compact launched with a 4.6″ 720p display, Snapdragon 801 chipset with 2GB of RAM, IP65/68 certification for water-proofing beyond 1.5m, a 20.7MP camera and a couple of promo videos, check those out after the break.
The first video is our typical promo affair with a rundown of what the phone offers, the color options it comes in, the high resolution audio, front-facing stereo speakers, the display, the PlayStation Remote Play functionality, the 2 day battery life and more.
The other video shows us a day in the life of a happy Xperia Z3 Compact owner. The phone gets in and out of many stylish pockets, goes diving underwater, interacts with Sony's SmartBand Talk and other activities.
If you want a better look at the Sony Xperia Z3 Compact here's our hands-on with the device.