UKTI (Trade & Investment) have aggregated the nation's most promising new mobile products and services ahead of Mobile World Congress next month, so lets see which of these endeavors has potential to shape the future of the industry.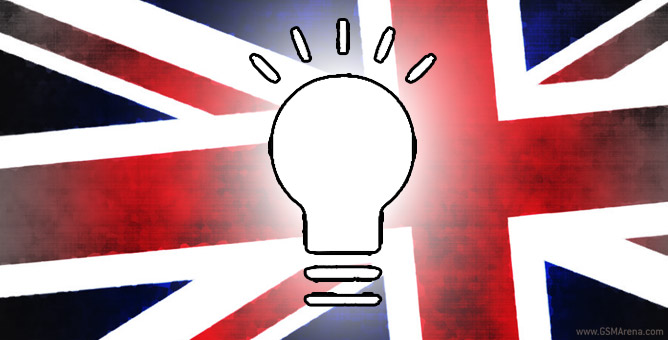 On Monday we attended a unique pre-MWC event in London where 19 companies showcased their latest projects centered around mobile technology, aiming to influence all manner of fields including healthcare, education, the environment, business, marketing, security and design.
We've picked five of these companies to wet your appetite ahead of the main event set to take place in Barcelona at the end of next month. Companies with ideas we think could be making serious waves in the the mobile industry through 2012 and beyond.


First up, we'll talk about P2i. You might not recognize the company by name, but their technology is already being used throughout the tech world. They specialize in protective coatings, namely of a hydrophobic nature, used for personal electronics, which they call Aridion. By chemically bonding a coating of the stuff to, not only the outer casing, but the internals of an electronic device, it can repel water with impressive efficiency.
Motorola's Splash-Guard technology is in fact the same stuff and it already features on the Motorola RAZR as well as the Xoom 2 tablet. What you may not realize is that P2i have also licensed the technology to a number of other manufacturers and currently some 8 million devices are treated with Aridion-based coatings. Just like water off a duck's back, we've seen hydrophobic coatings before, but P2i are quickly becoming the most dominant name in the market and are already looking into expanding their protective coating technologies with dust repellants as well.


Augmented reality services and augmented reality integration amongst connected devices is fast becoming a trend and Blippar have set their sights on reaching the top spot in AR mobile commerce. We've seen the likes of Layar and other AR apps provide augmented reality solutions before, but based on the demo we experienced first hand, no AR technology currently available is as efficient on a mobile device as Blippar.
The company only came into being last year but they've already worked alongside some big names to provide marketing experiences with a 'new dimension', including the likes of Samsung, Nike, Heinz, Xbox and Mercedes to name but a few. With their focus on media publishing and marketing, we could well see the 'blip' becoming the most popular way to access exclusive content via your smartphone. Head over to Blippar's Facebook page for examples of existing marketing campaigns and try them out for yourself with either the iOS or Android app (beta).


This Edinburgh-based company are bringing an intriguing little piece of hardware to the table, one which is only a millimeter or so across, but has the potential to change the way you interface with a mobile device. Pyreos have developed a minute infrared sensor array that uses body heat (as of that produced by a hand in front of a device) to interpret movement and navigation. Think of it as producing the same sort of results as a Kinect, without it being anywhere as processor intensive, battery intensive, light dependent or space dependent.
The low-cost, low power, 16 pixel infrared sensor demonstrated at the event has already caught the attention of some big names and as a result, Pyreos have already received investment from the likes of Mitsubishi and Siemens. The simplicity of the hardware makes for a compelling product that could find its way into all sorts of devices and bring that much sought after 'Minority Report' touch-free navigation that geeks crave.


CarbonDiem aims to reshape the way we think about our daily commute. Its focus is on lowering a person's or company's carbon footprint by analyzing location data based on cell tower and GPS positioning in real time. The idea being that companies can use this information to potentially cut costs and save money based on their employees travel tendencies.
The app, which currently works on Android OS and BlackBerry OS runs in the background and allows the user to continue using the device for a full day with minimal excess battery drain, (an iOS version is in development but as of yet, isn't ready for testing). CarbonDiem's interactive cloud-service then automatically aggregates the user data collected, allowing businesses or individuals to analyze and report their emissions.


At Nokia World, their new family of Asha phones were brought to the fore with the intention of connecting 'the next billion', by offering low cost mobile devices to consumers in emerging markets. DataWind take that same notion and push the idea further than anyone before them with their Android tablet, the Aakash. Designed specifically to connect a potential 3 billion people in the world still without internet access via means of a low cost, fast and power efficient solution.
The Aakash uses extensive data compression (up to 30 times) for web browsing and excellent power efficiency to become a connected device in areas, previously thought to be inaccessible for internet connectivity. What's more the intended markets demand for a low cost solution and as such DataWind have managed to keep the cost of each tablet down to an unbelievable $35, making the Aakash the World's lowest costing tablet currently available. In its current form the device is in use in India and will be coming to other hard to access markets such as Thailand, Sri Lanka and Turkey in the not too distant future.
So that wraps up a look at the diverse range of products we can expect to see from the top UK-based innovators at MWC this year. We weren't able to cover everyone and no doubt each of them will have more to reveal by the end of next month.
Which projects do you think have the greatest potential? Which ideas do you like/dislike and why? Let us know in the comments down below.
Source (P2i) | Source (Blippar) | Source (Pyreos) | Source (Carbon Hero) | Source (DataWind)