First it was the ordinary version of the Galaxy Tab 10.1 with the white back cover. Then at Google's I/O 2011 conference, Samsung gave away almost 5000 Galaxy Tab 10.1 Special Edition to the attendees, which had a specially illustrated back cover with Android robots.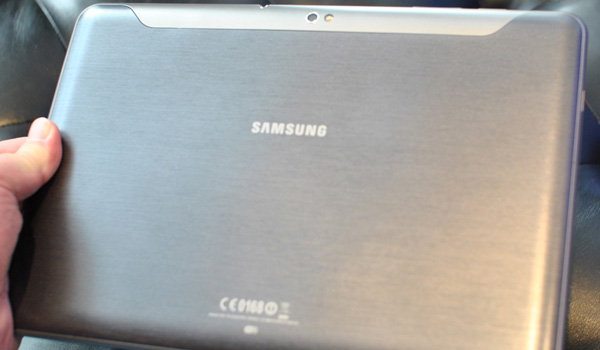 In both cases too white for your taste? Lacking the business feel and class you seek? Samsung will be offering a Galaxy Tab 10.1 with a stylish metallic back cover suitable for, well, anyone not liking the white one. The tablet is expected to hit the shelves of major retailers 17 June, so if you still don't know which tablet to get, there's a bit more time to make up your mind.
Head over to the source link and get more live pictures of the uber stylish metallic version of the Galaxy Tab 10.1 and tells us which one appeals more to you: the white or the metallic one?