Following the announcement of the Galaxy WiFi 4.2 at the Mobile World Congress, Samsung is now starting to roll out the a dual-core version of it, dubbed the Galaxy Player 70. And no, it's not a 7-incher.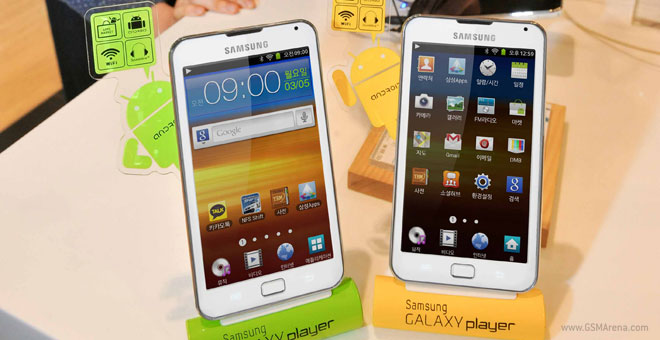 For now, the device is only available for Samsung's domestic market in South Korea, with a wider release highly probable .
The main reason for this is the media player's DMB TV tuner working only in Korea. But back to the main specification bump at hand, which is the dual-core processor in the Galaxy Player 70. It is clocked at 1GHz and I doubt it'll face any problems running any of the apps in the Android Market.
The other alteration in the specifications include a bigger 5-inch screen in the front and a 5MP camera at the back. To keep those power hungry parts running, the battery has grown to 2500mAh.
Pricing for the Galaxy Player 70 start at around $356 for the 16GB version and go up to $418 for the 32GB variant.