Samsung Pay went official with the unveil of the Galaxy S6 and Galaxy S6 edge and recent report in Korean media suggests the company will employ unusual tactics to promote its usage. Unlike its competitors, Samsung will not charge any fees for transactions made with Pay in South Korea.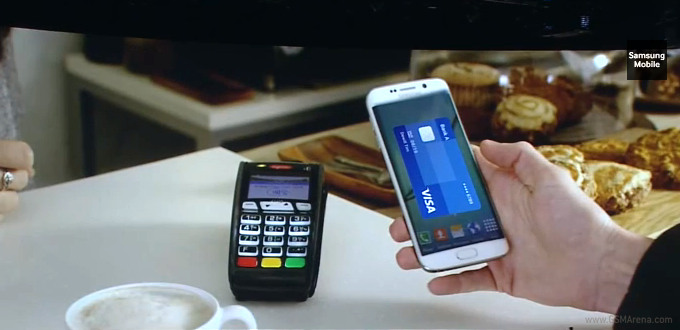 The step is taken towards increasing the awareness of the Samsung Pay service and the company will virtually make no profit from transactions. The credit card companies that Samsung has partnered with won't be charged either.
There's no information if Samsung will employ a similar strategy outside Korea. The source of the unconfirmed information is pretty adamant that the company will do so. As per Business Korea, Samsung is a step ahead of Apple thanks to NFC magnetic secure transmission (MST) and the usage of bar codes for mobile payments.
Reportedly, the company has secured more affiliates stories than Apple, too. Samsung Pay has already been certified by Visa and MasterCard. The list of partners also includes key financial institutions around the world such as American Express, Bank of America, Citi, JPMorgan Chase, and U.S. Bank, in order to provide more flexible services and coverage.