As it promised last month, Samsung has now made the software development kit (SDK) available for its next smartwatch. This will allow developers to have apps ready for when the watch will hit the streets, but it also means we get to discover some of the features of the device.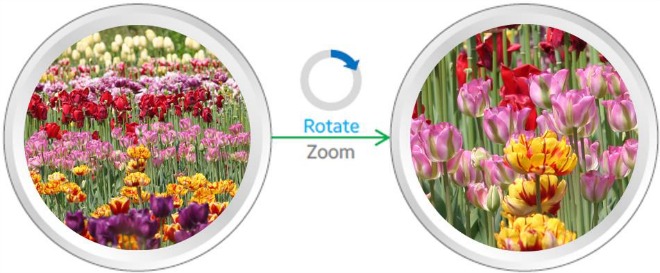 Samsung's next wearable will be a round smartwatch, as the company itself has already confirmed. According to past rumors, it will be sold as the Gear A, though its maker is for now referring to it only as "The Next Gear". Its codename is Orbis.
As per the SDK documentation, the Gear A will come with a 1.65-inch 360×360 touchscreen, with 305 ppi pixel density. This means it will have the most pixel-dense display Samsung's ever used in a smartwatch. It will sport a metal frame and a metal crown, as well as a rotating bezel.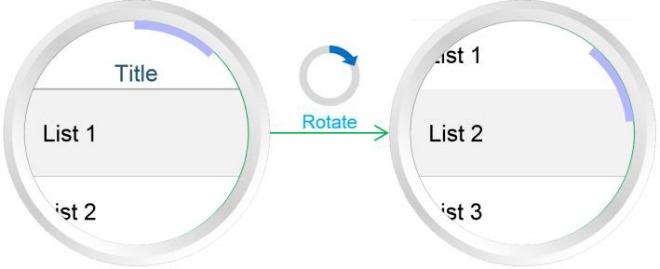 As you can see from both images above, this bezel will be used to control actions on the smartwatch. You'll be able to scroll through lists by rotating the bezel, and also zoom into pictures for example. Changing the volume will work in a similar way, and you'll even navigate between screens by using this innovative bezel.
The Gear A will come with a cellular data connection, Wi-Fi, GPS, as well as Bluetooth. A myriad of sensors will be built-in, including an accelerometer, a gyro, a heartbeat sensor, a pressure sensor, and a magnetic sensor. As you'd expect, the watch will show you and let you manage notifications, but it will also connect to Bluetooth headsets allowing you to use them to take calls.
The wearable could become official this fall at IFA alongside the Galaxy Note 5, according to a recent report.