Samsung Galaxy Tab 3 Kids was announced back in August. It's a modified version of Galaxy Tab 3 7.0 with highly customized user interface for kids plus lots of pre-installed age-appropriate software and games.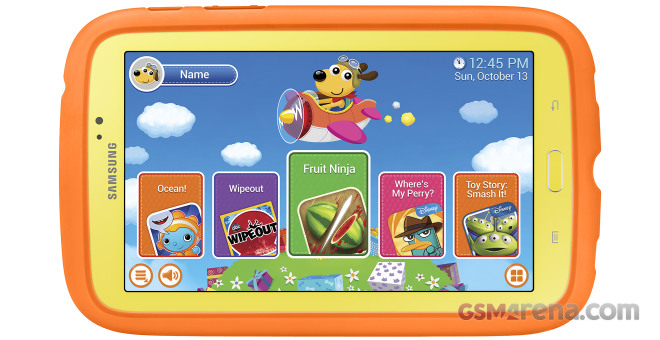 The slate is already available in Korea and now the company has confirmed that USA is the next market to get it.
The Galaxy Tab 3 Kids pre-orders will kick off on November 1 at various retailers including Samsung.com, Amazon, Best Buy, Fry's, Office Depot, Sam's Club, Tiger Direct and Toys "R" Us. The suggested retail price is $229.99 and you will get a free bumper case with it. If you decide the kid's slate needs more protection you can opt for the hard case bundle for $249.99.
The pre-orders will ship on November 10 – the same day Galaxy Tab 3 Kids will be hitting the shelves of brick and mortar stores around the country.