We saw the Galaxy Tab 3 Kids in a leaked press material just yesterday and we even found the slate's manual on Samsung's official website. So, it's no surprise Samsung outs the Galaxy Tab 3 Kids today.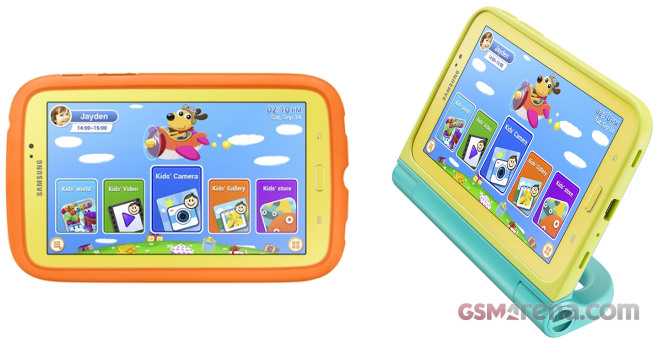 There are basically no new details – the Galaxy Tab 3 Kids has the same specs as the Galaxy Tab 3 7.0 but comes with highly customized user interface for kids plus lots of pre-installed age appropriate software and games.
The Galaxy Tab 3 Kids comes in yellow color, with an orange bumper-like kids case to offer better grip and protection. There is also an "easy-to-grip" C Pen for drawing.
Samsung will launch the Galaxy Tab 3 Kids in early September in Korea, while China, Europe, USA, Africa, South America and South East Asia markets will follow shortly. There is no official pricing info yet though.