Samsung seems to be preparing a Kids edition of its Galaxy Tab 3 7.0 slate. The tablet is called Galaxy Tab 3 Kids and will launch this September.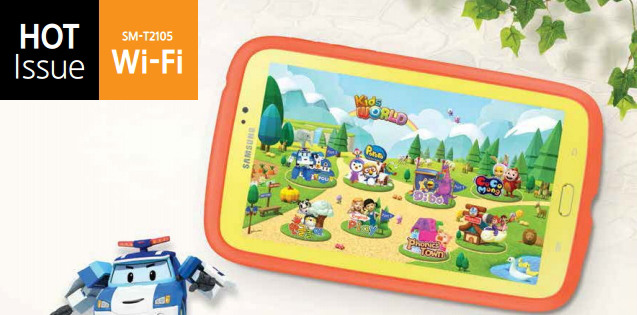 The specs of the customized Tab 3 Kids are identical to those of its vanilla sibling – it comes with a 7″ TFT display with a resolution of 1024×600 pixels, runs on a 1.2GHz dual-core processor and features a 3MP camera, 1GB of RAM and 8GB expandable storage.
The Tab 3 Kids runs on a deeply customized Android 4.1 Jelly Bean with completely redesigned and simplified UI. Samsung will preload lots of educational software, games and multimedia for the kids too.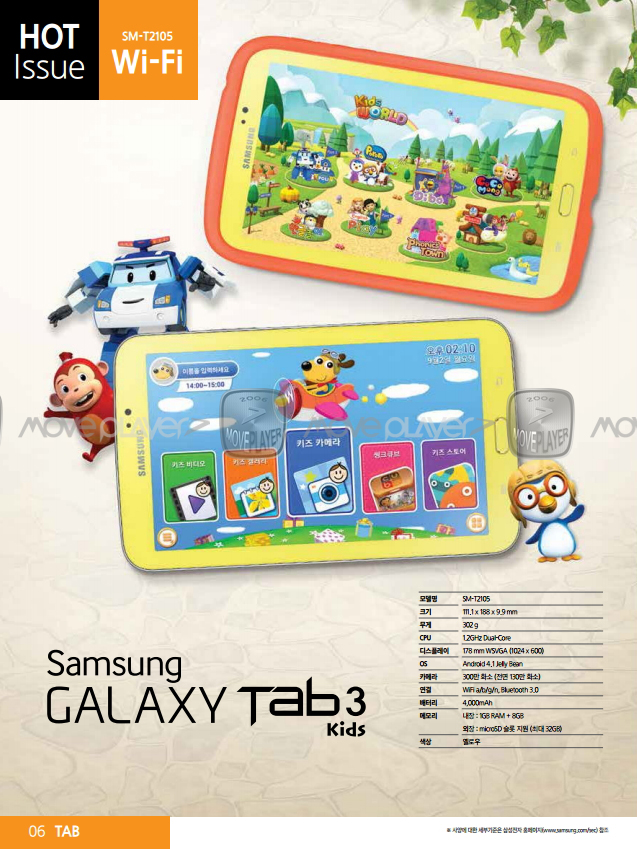 There is no official announcement yet, nor is there a rumored date and price. Samsung's official website for Korea has already listed the slate's manual, so we guess the Galaxy Tab 3 Kids will indeed hit the stores very soon as the source suggests.