After getting treated to a teardown and prolonged water submersion, the Samsung Galaxy S5 was put through the rigors of a drop test. To make the matters more interesting, this year's Samsung smartphone flagship was joined by its predecessor, the Samsung Galaxy S4.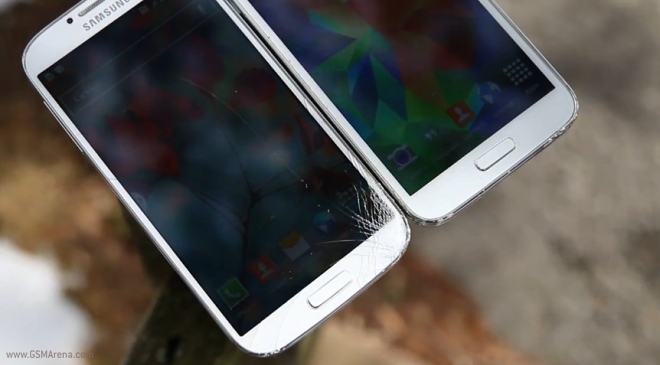 The duo of Samsung Galaxy devices were put through a number of drops from various heights. They include leaps from pockets' height, head height (including with the screen facing the ground), as well as from ten feet high.
Both smartphones managed the abuse quite well (only minor dings and no cracked displays) until the highest drop test. The latter saw the Samsung Galaxy S4 suffer a cracked screen, while its successor made it out with only a popped back cover.
With the Galaxy S5 clearly the tougher one in the family, the folks behind the test decided to run it over with an SUV. See what happened to it in the video below.
What do you think? Are the results of a drop test a factor in your decision to pick a phone? Tell us in the comments section below.