The Samsung Galaxy S5 has an IP67 certification, which officially means "dust tight" and surviving up to 30 minutes at 1m underwater. That seems a little abstract, it's much better to see the device actually make the dive.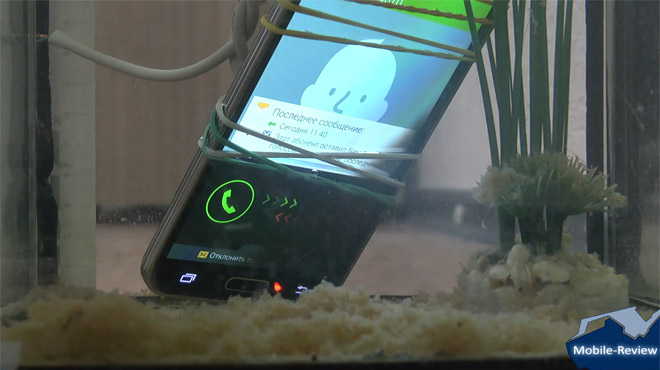 Here's a video of the Galaxy S5 being submerged to a meter underwater and even starts ringing with an incoming call.
It doesn't stay the full half hour, but it comes out completely unscathed. The incoming call can be seen at 8:30, at 10:50 you can even see a Galaxy Gear still connected to the Galaxy S5.
You can also check out other successful and unsuccessful dives performed by phones.