It was going to happen eventually, but somewhat surprisingly it has happened before the actual market launch. The Samsung Galaxy S5 has undergone the teardown treatment. This time though, it wasn't executed by iFixit, but Russian tech site Ferra.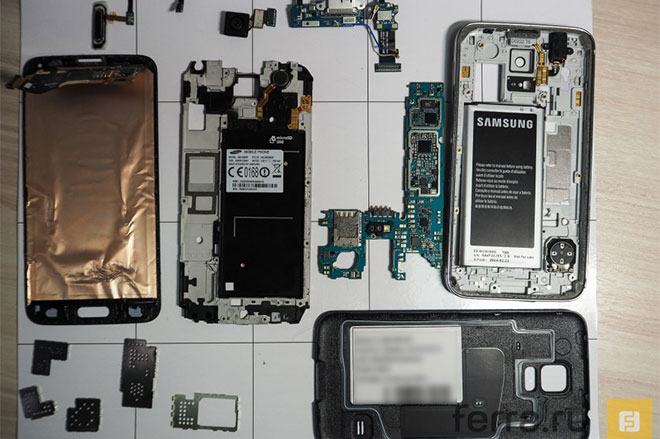 Nevertheless, the teardown revealed all of the Galaxy S5′s internals. According to the person that did the teardown, the screen is quite tricky to remove and you have to heat the phone quite a bit in order to get the glue holding the display to melt and let go. In fact, the phone had to be heated to 150C and the whole operation of taking the screen from the phone took about an hour.
We guess there aren't that many ways to achieve IP67 certification, so there's no surprises why the Galaxy S5 isn't the easiest phone to take apart. There are two main boards on the phone with one of them holding the Qualcomm Snapdragon MSM8974AC chipset.
Now, with the phone taken apart, we imagine it won't be long until its bill-of-materials gets out. The Samsung Galaxy S4 was estimated to carry a BOM of $244.