Even though in an early stages of development, CyanogenMod 10 is gaining speed. First, it was the LG Optimus 4X HD running an early preview and now we've got the Samsung Galaxy S II I9100G's CM10 ROM.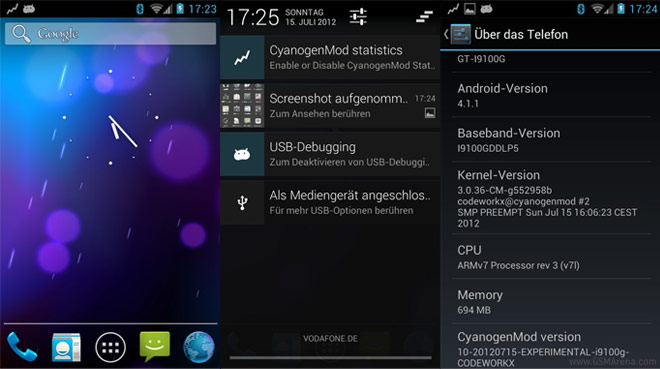 Recognized developer Codeworkx has successfully made a CyanogenMod 10 based ROM for the I9100G, which however isn't recommended as an everyday driver for inexperienced users. As the developer himself points out, there are quite a lot of bugs, mostly with the audio.
Even more so, considering that this is just a side project and it's likely that Codeworkx will focus on releasing a stable CM9-based ROM before doing a CM10 one.
So, to get a taste of Android 4.1 Jelly Bean via CM10 on your Galaxy S II I9100G, head over to the source below and follow the instructions closely. Good luck!
Thanks to our anonymous tipster for sending this in!