The Jelly Bean-based CyanogenMod 10 continues its march in the Android scene and now that Google has released the stock ROM images, developers have everything needed to start porting Android 4.1 to their favorite devices.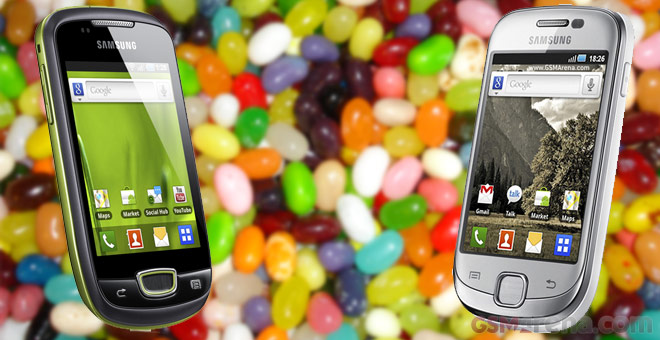 The latest ones to start enjoying CyanogenMod 10 are the Samsung Galaxy Fit and Galaxy Mini, devices which otherwise would've never seen the light of Android 4.1. And the kicker is, they run it surprisingly well.
In spite of their uninspiring specifications, both devices are reported to handle Jelly Bean well and, in fact, almost everything works. Telephony, Wi-Fi, Bluetooth and other basics work like a charm. However, it's no bed of roses, and the camera, high quality video playback and all of the sensors don't work.
Nevertheless, the Galaxy Fit and Mini CyanogenMod 10 ROMs are still in development and those bugs are likely to be fixed soon. Users report good stability and even recommend it as a daily driver. So, if you are brave enough to try it yourself on your Galaxy Fit or Galaxy Mini, head over to the source links below.
Thanks for the tip, Tejas!