The Samsung Galaxy Gear 2 smartwatch has been rumored to come out in tandem with the Galaxy S5. Now a new publication in a Korean media, which claims to be in touch with Samsung insiders, the new generation smartwatch will be announced in March or April.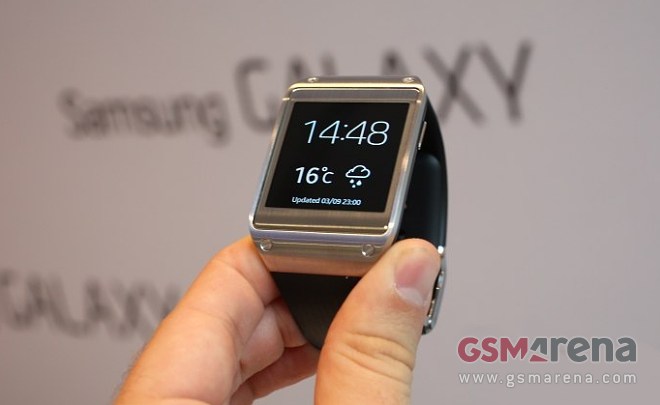 The announcement is likely to happen in London, probably at an Unpacked event. The insider also claims that Samsung has felt the need to radically change the design of the upcoming Gear. The overhaul will include a new, flexible OLED display. Additionally, the report says that Samsung has gone to quite the extremes and has changed all the parts that look "dull or boring."
Previous rumors have hinted that the Gear 2 might be 15-20% thinner than the first generation. It'll be interesting to see how Samsung will tackle the battery problem. As we pointed out in our Galaxy Gear review, 2 days of battery life isn't enough for a viable smartwatch.
The current-gen Galaxy Gear has sold north of 800,000 units and has been getting a lot of attention from the Android developers' community. The smartwatch has its own custom ROM and even a custom kernel. Thanks to the latter, the smartwatch's dual-core CPU has even been overclocked to 1.6GHz.