We all know how popular the Angry Birds game is. And back at Nokia World when the S40-running Asha 300/303 were announced to come with the popular pig-bashing game pre-installed, fans of the platform loudly rejoiced.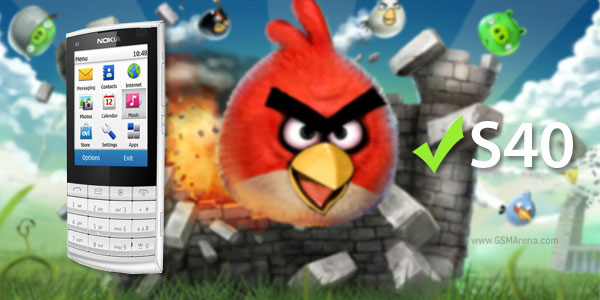 However, it was not clear whether Angry Birds would run on older S40 devices. Well, worry no more – it works and it's good to go for you to try out.
One of our readers managed to get hold of an Asha ROM and extract the 1.8MB .jar file of Angry Birds. Furthermore, he went on and installed it on his own Nokia X3-02. And guess what? According to him, it works great and it's quite playable, too.
The game consists of 15 levels as it's only a demo version, but nevertheless it's great for every S40 device owner to be able to play it. Here are some not terribly great photos of how the game looks like on the X3-02.
If you want to try it out yourself, our tipster has kindly provided a link to the game's .jar file for you to install. Head over to this link to download the game. Don't forget to share your experience with it in the comments below.
Thanks, Shaunak!