Our shootout between the LG G Pro 2 and the Samsung Galaxy Note 3 is ready and now it's time to see how you've voted in the last weekend's poll.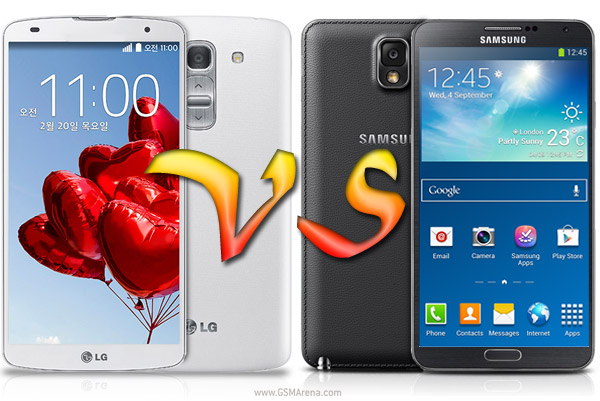 In our versus of the hottest Android phablets around, we asked you which one did you like best in five key categories – design, screen, software, still camera and video recording and here's what you guys picked.
When it comes to design, the Galaxy Note 3 won against the LG G Pro 2, but only slightly. The 500 and a bit more vote difference shows us that LG has really given its best to match the build quality and the aesthetics of its opponent.
LG's rear-mounted buttons certainly have their fans among you, but it seems the leather-like design of the Note 3 has the hearts of more of our readers.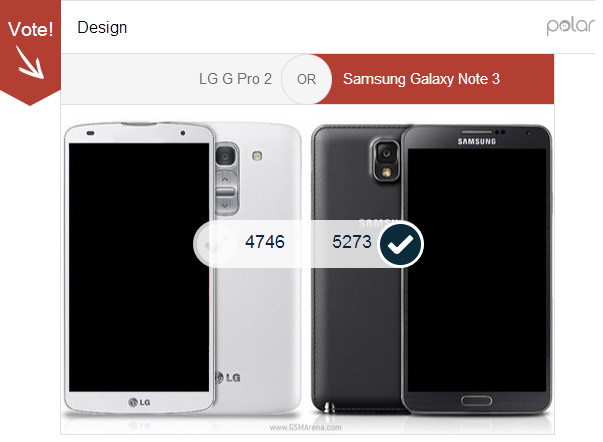 The results of the next poll ended up in favor of the the larger screen. The 5.9″ IPS+ LCD display of the LG G Pro 2 won over the 5.7″ Super AMOLED Plus 1080p unit. It may also be the difference in the display tech that gave LG the edge here.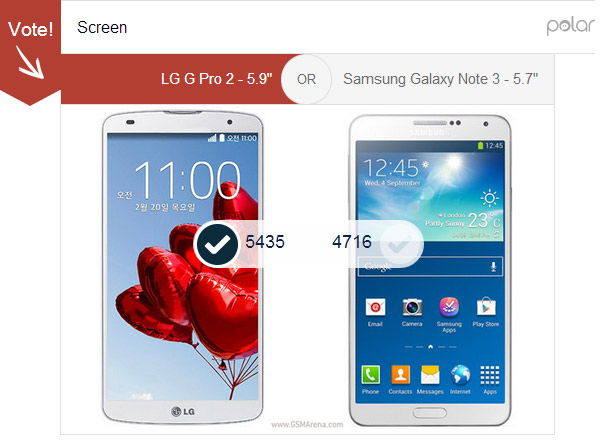 In the user interface section of the poll, Samsung's TouchWiz marks an undeniable victory. Even though both Optmus UI and TouchWiz UI have a plethora of features and behave is a similar manner, you prefer Samsung's vision of how Android should look and work like to LG's.
.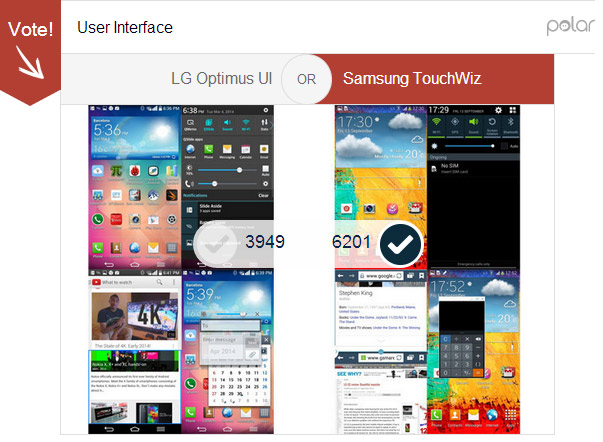 Now, let's talk cameras. As you've probably read in our review, we mentioned quite a few times that the LG G Pro 2 and Samsung Galaxy Note 3 are pretty similar in their feature list. The same applies for their 13MP cameras. Both can record 4K video and shoot really nice photos. However, out of the couple of samples below, you've preferred the results of the Samsung Galaxy Note 3.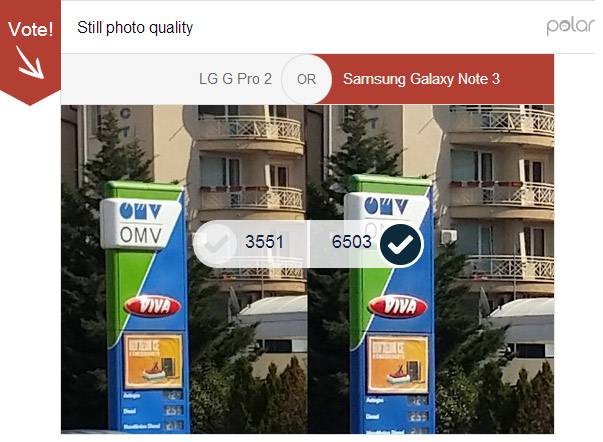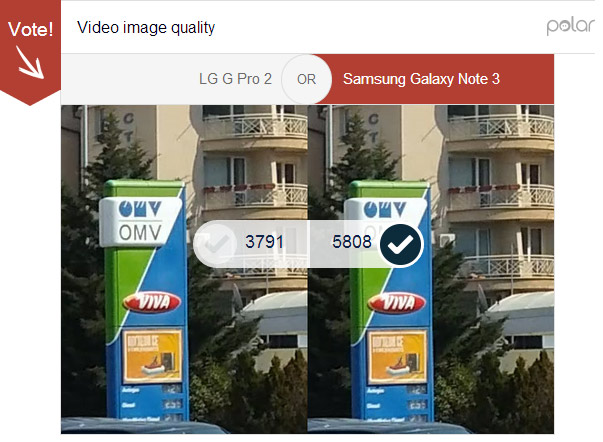 That's your vote cast then. You can be sure we'll reach out to your opinion the next time we put two phones against one another. For now, be sure to check out the LG G Pro 2 vs Samsung Galaxy Note 3 comparison.