We're writing an LG G Pro 2 vs. Samsung Galaxy Note 3 article, but before we are done we decided to get some input from you, our readers. Both phablets pack some of the best technology available on the market, they are very evenly matched.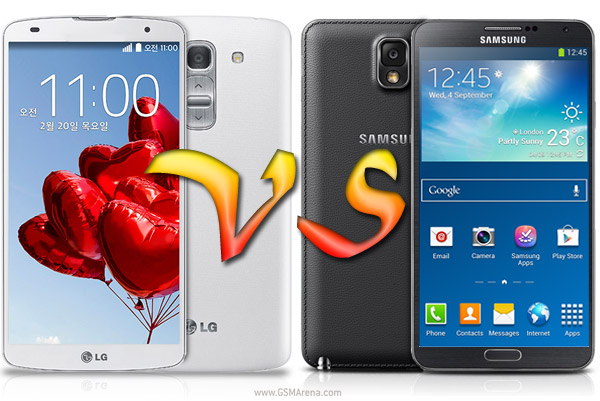 We have several key categories – design, screen, software and camera – for you to vote on.
Samsung really upped its game with the Galaxy Note 3 and its leather-bound looks, but LG's minimal bezel design looks quite good too. The LG G Pro 2 also features the unique positioning of the power key and volume rocker on the back.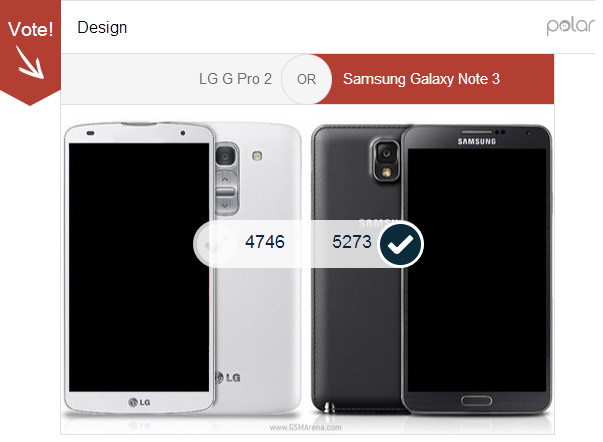 Despite its slender bezels, the LG G Pro 2 is the bigger device because it has the bigger screen – a 5.9″ True IPS+ LCD with 1080p resolution. The Samsung Galaxy Note 3 relies on the company's Super AMOLED – a 5.7″ 1080p unit.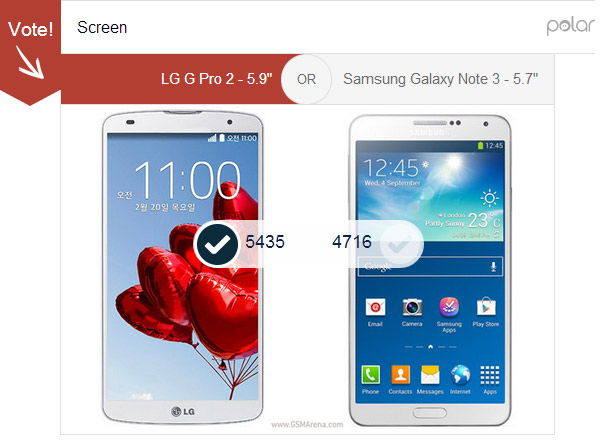 LG and Samsung have almost reached feature parity with their custom interfaces – Optimus and TouchWiz respectively. Both have split-screen multitasking and floating apps, plus various other enhancements over stock Android. Neither follows the flat design philosophy, though TouchWiz does try. Optimus UI meanwhile is as colorful and detailed as it gets.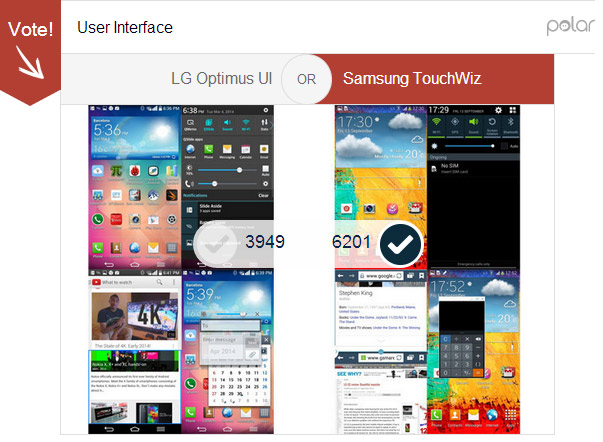 Both phablets have 13MP cameras, but which one takes the better photos? Here are two 100% photo crops, one from each device. The LG G Pro 2 has a wider field of view, but other than that seems almost on par with the Samsung Galaxy Note 3.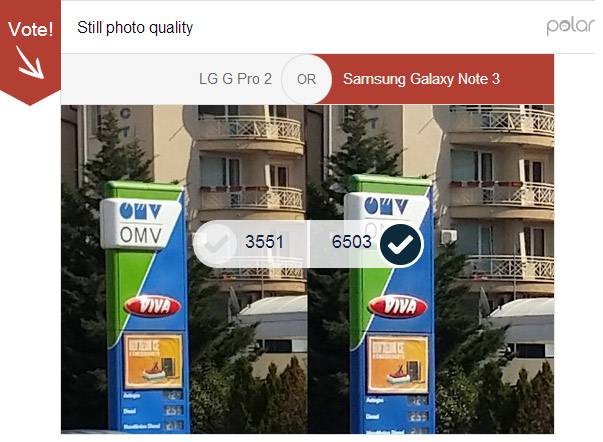 Both devices also shoot 2160p video, we have crops for that too. Here both seem almost identical again, though the LG has the advantage of an optical image stabilization. We'll be trying that out against the digital stabilization of the Samsung in our versus article.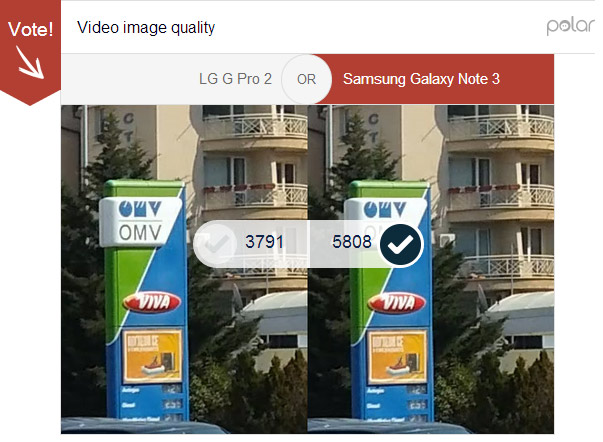 This is an early glimpse of the versus article, but we'd love to hear your opinions on the matter too.