Amazon has slashed the prices of its updated Kindle Fire tablets both in the UK and now in the US to celebrate Black Friday and Cyber Monday. While Black Friday is mostly an American thing, UK customers got to buy the revamped 7″ tablet for just £99 (with ads), which led to a record number of units sold.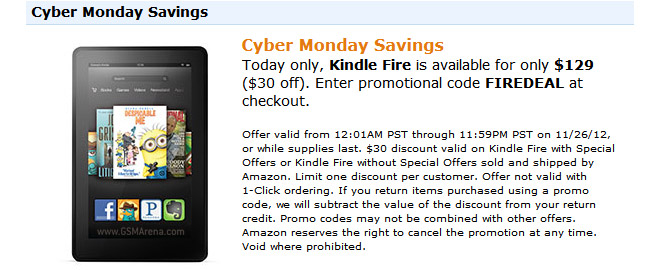 US customers shouldn't feel left out – they can get the Fire tablet at just $129 ($30 off, again with ads). Make sure to enter the FIREDEAL promotional code at checkout (only one discount per customer). This deal is valid for today only.
The UK deal expires today too, but Amazon has already hit a record – "Customers purchased more than three times as many Kindle devices on Black Friday than on any other day in its history on Amazon.co.uk, and our previous record was impressive," said Jorrit Van der Meulen, Vice President, Kindle EU.
The UK deal works without a promotional code and is available for the version without ads too – it costs £109 at the moment.