The Android-powered OUYA console has started shipping to Kickstarter backers, as promised. This is the developer console with a transparent plastic casing, while the retail unit (scheduled to hit shelves on June 4) will have a metallic outer shell.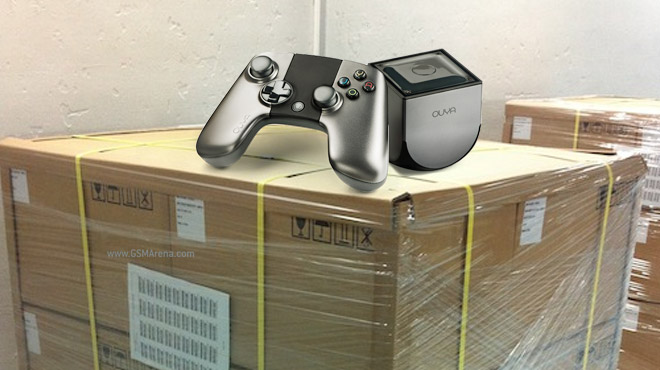 The OUYA team says consoles will be shipped out of the factory over the next few weeks so you might not get yours right away. You will receive an email when yours leaves the factory.
Another thing to know is that the first thing you'll have to do when you plug in your console is update it – it should be quite fast (a few seconds, unless your Internet is slow) and the team is looking into background updates to prevent such interruptions in the future.
All games (104 at the moment) will be free to try, but you will have to put in your credit card info in case you want to do in-app purchases.
The OUYA uses Bluetooth to connect to the controller and the team is looking into what other devices you can hook up (the Wiimote and PS3's DualShock controller use Bluetooth, let's see if they can get those working).