You may remember Microsoft recently updated the YouTube app for Windows Phone 8 and made it into a proper app and not just a bookmark for launching the mobile version before. Then Google got upset because the app didn't include ads and asked Microsoft to remove the app, which the latter complied with.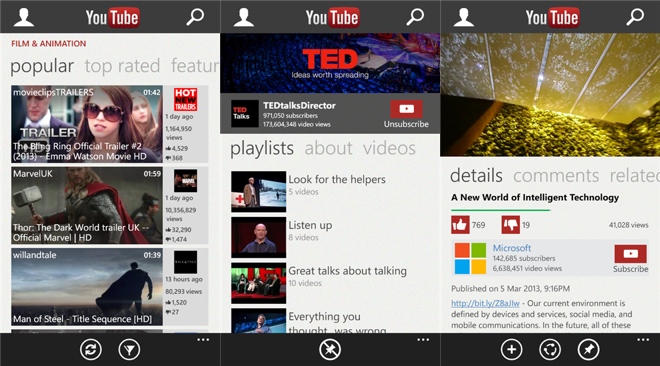 Well luckily, the app is now back on the Windows Phone Store. It seems Microsoft and Google have resolved their issues over the matter and the updated version of the app (it had previously rolled back to the bookmark version) is now available for download.
The app is more or less identical to the app that was removed, wherein it is a fully featured YouTube client that supports viewing videos, live streams and even uploading videos (provided you are connected to a charger during the upload). Basically, it's the best YouTube experience you can get on Windows Phone so if that's what you want then you better download the update right now.