A few days ago we reported on the release of the brand new YouTube app for Windows Phone 8. Unlike the previous 'app' that was basically a link to the YouTube mobile site, the new app developed by Microsoft was a proper client that let you watch videos within the app itself.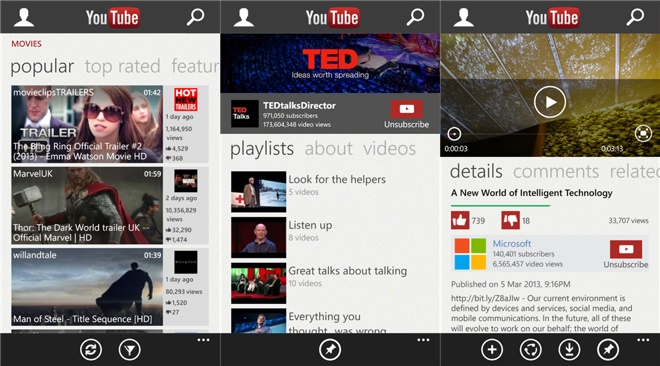 It seems, however, Google isn't particularly fond of this app and has asked Microsoft to take it down. The point of contention is the lack of ads in the app, which Microsoft has disabled. As you may know, Google earns its revenue from ads, as do some of the content creators who earn revenue from the YouTube videos through AdSense. As such, disabling ads within the app is definitely not in Google's best interests. Thus, Google has sent a cease and desist letter to Microsoft, asking the latter to take down the app by Wednesday, May 22, 2013.
Since then, Microsoft has responded by saying that it will be happy to include support for ads if Google allowed access to the necessary APIs. Google is yet to respond to this and it remains to be seen whether Google will allow Microsoft access to the APIs or continue to hold them back while at the same time preventing them from putting up the app on the store.