If you happened to install the YouTube 'app' on your Windows Phone device, you'd have been disappointed to learn that it was nothing more than a link to the mobile version of YouTube and not an actual app, such as the one you'd find on Android or iOS.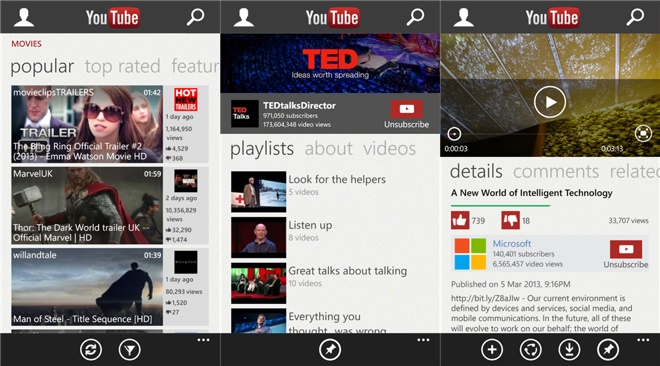 Microsoft has now updated the app and now it behaves the way it's supposed to. First of all the app has been redesigned and now sports a completely redesigned UI. You can now access your videos, playlists and subscriptions from within the app and also pin them to the Start screen as a Live Tile. The player also supports background playback of audio so the audio doesn't stop playing even if you minimize the application. You can also share videos on social networks and via email or text message.
The update is currently available for Windows Phone 8 and will be arriving shortly on Windows Phone 7.5.