Nividia spokesperson has confirmed to Fudzilla that the company's Tegra Note 7 tablet unveiled back in February is definitely going to receive an update to Android L.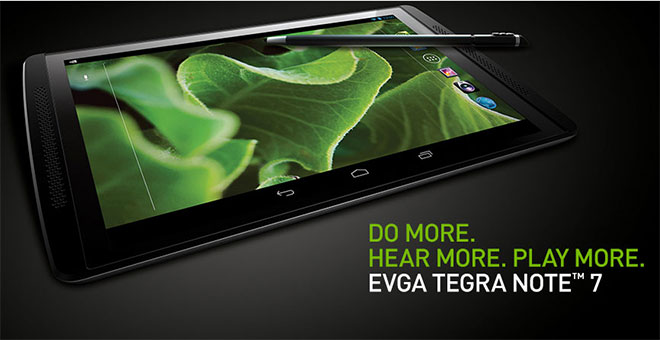 The Tegra Note 7 is powered by the Tegra 4 chipset and came with Android 4.2 Jelly Bean out of the box. Currently, the tablet is updated to Android 4.4.2 KitKat, but no exact date has been provided as to when the update to L might come.
At the Google I/O 2014, Nvidia demonstrated its Tegra K1 64-bit SoC, which powers the Android TV developer kit that attendees received as a gift from Google. Nvidia's strategy for timely updates relies on running stock Android on its products.
HTC also promises that Android L is going to swiftly find its way to the One family of devices. We posted our initial experience with the Android L developer preview so you might want to take a look at what's coming this fall.