After mocking the iPhone 5 for being monochromatic and not funky enough, now Nokia has set its aim on the freshly re-structured BlackBerry.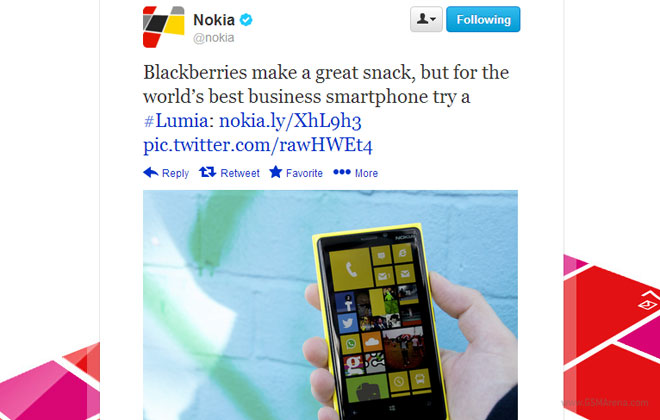 This time, the Finns have chosen to use Twitter rather than making a dedicated video. In the tweet Nokia says that "Blackberries make a great snack, but for the world's best business smartphone try a #Lumia".
And this isn't a random tweet, either, as it's officially been promoted by Nokia to reach a larger audience. Strangely though, the public slap is accompanied by a yellow-colored Lumia 920. I can see this one clashing with the black suites that many business people wear.
BlackBerry hasn't answered yet, probably because it now has more important things to do than take part in trash-talk with a company in as big trouble as itself.