Last year, Nokia unveiled the HERE Transit Beta app available for select touch-based Ashas, specifically the ones of the Asha 50x range, and now the time has come the app to graduate to final form and hit the Nokia Store.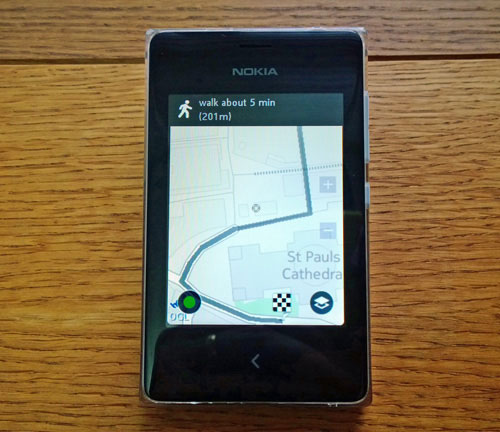 Currently, only the Nokia Asha 500, Asha 501, Asha 502 and Asha 503 have access to download the HERE Transit app.
Nokia Transit is a great app for those relying on public transportation that debuted on the Lumia family of phones. It finds nearby stations (or you can search for stations by address), tells you about departure times and can plan a route to your destination, even across several lines and modes of transportation. There are detailed instructions for each route and favorite routes can be saved for offline usage.
HERE Transit for Asha is available in Sweden, Israel, Russia, Denmark, Norway, Netherlands, USA, UK, Canada, Australia, Spain, Finland, Hungary and New Zealand. If you're based in one of the countries above, hit the source link below to go straight to the Nokia Store and download the HERE Transit app on your Asha.