The recent Game of Thrones episode broke pirating records, but now you can legally get the GoT – A Telltale Games Series for Android completely free.

That's just one of many free games – indeed free apps – Amazon is offering through its app store, their total sum (if you had to pay for them) is $110.
The braver among you can grab Five Nights at Freddy's 3, the more cautious can install AVG AntiVirus. There's other tools like Xtralogic Remote Desktop Client, Daily Expense Manager Pro, Language Coat and more.
Here's the full list: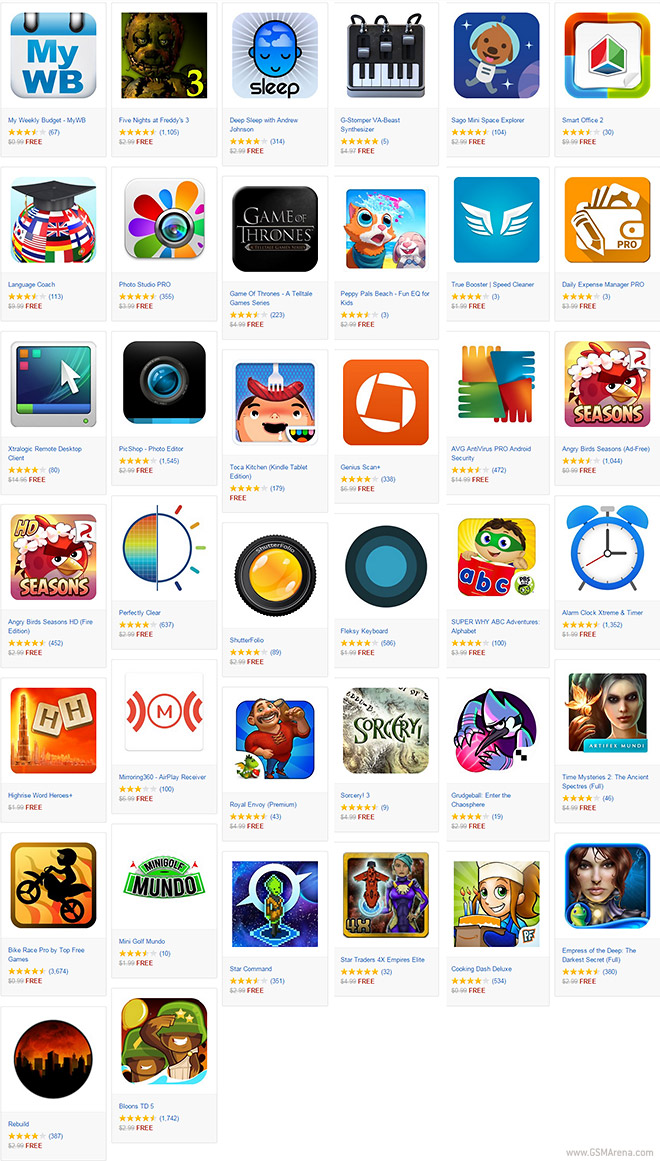 You can get more details on each app, including screenshots, at Amazon.