Sure, this could simply be a coincidence, but on the day that marks the start of pre-orders for the much anticipated Apple Watch the Moto 360 has been discounted at two big retailers. Motorola's first wearable is one of the Apple Watch competitors running Android Wear.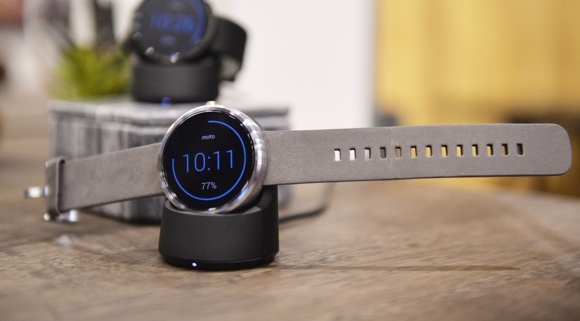 And you can now purchase one with a leather strap for just $179, which is $70 less than the original price for it. Both Amazon and Best Buy are offering this deal right now.
If you're more into the metal strap options, you'll need to shell out at least $219 – but that's still $80 cheaper than before. The metal strap versions do go up to $270, depending on which exact design you like. Even if you choose the most expensive one, you still get a $29.99 discount.
Motorola may already be working on a successor to the Moto 360, which will probably be unveiled later this year. One thing's clear: now that Apple's entered the wearable space, it's getting more competitive than it's ever been.