Microsoft is expanding the availability of the Surface Pro 3 (which recently got a price cut) with 25 new countries (up from just 3!). The Docking Station is available for pre-order in those same regions.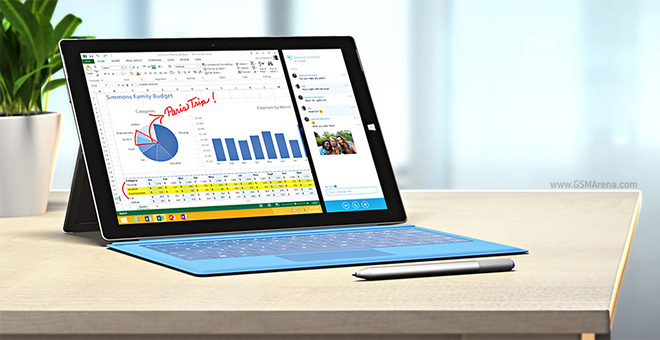 The company calls the Surface "the tablet that can replace your laptop" and has an infographic to prove the need for its hybrid device. The company surveyed 2,900 professionals in eight Asia-Pacific markets and found that half travel between different cities for their work and four out of five carry three different devices devices.
The main problem with tablets and laptops is that a single device doesn't meet all needs. Two out of five carry both a laptop and a tablet and of the other three, over 70% said they didn't get a tablet because they couldn't find one that will replace the laptop.
Microsoft points to the deficiencies of tablets but it's really the laptops that will take the bigger hit. The survey showed that 30% of people plan to get a hybrid device in the next 12 months, matching the 30% who are looking at tablets. 27% said they will buy a laptop.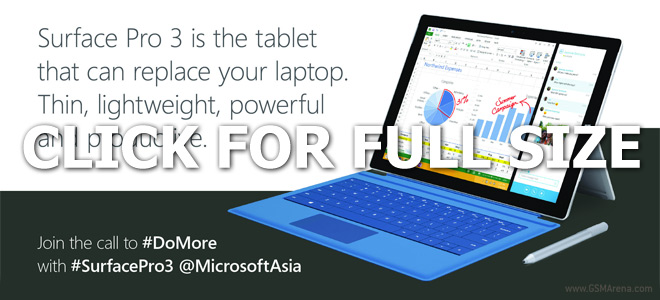 And here are the countries where you can buy a Microsoft Surface 3:
Australia
Austria
Belgium
Canada
China
Denmark
Finland
France
Germany
Hong Kong
Ireland
Italy
Japan
Korea
Luxembourg
Malaysia
the Netherlands
New Zealand
Norway
Portugal
Singapore
Spain
Sweden
Switzerland
Taiwan
Thailand
the United Kingdom
the United States