Microsoft has announced that the Docking Station for its Surface Pro 3 tablet is now up for grabs in both Canada and the United States.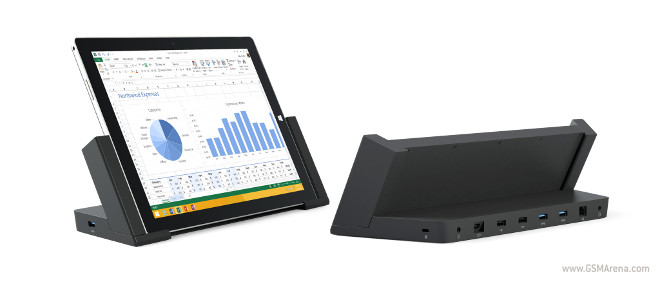 This dock allows the Surface Pro 3 to come even closer to a full blown computer, since it has a myriad of ports on its back. They let you connect an HD monitor, audio system, full size keyboard, mouse, printer, or a wired network to your tablet.
There are three USB 3.0 ports on the Docking Station, two USB 2.0 ones, a Mini DisplayPort with support for 4K resolution output, a Gigabit Ethernet port, and a 3.5 mm jack for audio input / output. Additionally, it has a security lock slot, and its design leaves the Mini DisplayPort and USB 3.0 port on your Surface tablet available for use when docked. The accessory also lets you quickly recharge your tablet while it's docked.
If you're interested in buying a Surface Pro 3 Docking Station, you can do so from Microsoft's own online store. You'll need to pay $199.99 for it. In September, it will reach more markets where the Surface Pro 3 is sold.