Microsoft gave OneDrive users 100GB of free cloud storage (for 2 years) yesterday, today the company is shelling out another 100GB. This time it's aimed at Dropbox users and lasts 1 year.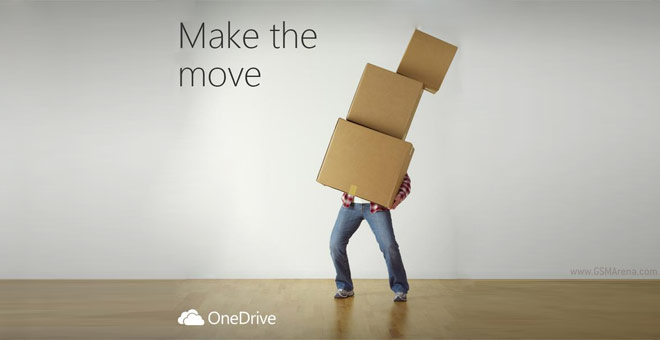 You'll need to provide OneDrive with access to your Dropbox account.
It doesn't do much, it just saves a PDF – a OneDrive starting guide. A less than subtle attempt to make users switch from Dropbox to OneDrive (as if the "Make the move" tagline wasn't clear enough). Currently Dropbox is the more popular cloud storage provider but starts you off with just 2GB for a free account, whereas Microsoft gives you 15GB
Follow this link to claim your 100GB. Again, these will expire in a year.