Microsoft finally revealed all the details on its Xbox 360 motion control system previously known as Project Natal and now rebranded as Kinect. Yeah, I know, the new name doesn't really roll off the tongue, does it?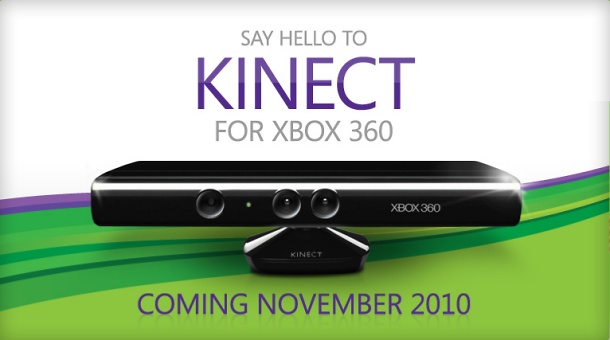 I'm not into games, I just don't have the time for them. But I would definitely give that Microsoft Kinect a try. Who wouldn't?! Apparently, we'll have to wait until November – this is when the thing is expected to arrive in stores nearby. Meantime you can take a look at some Kinect live images.
Microsoft Kinect hardware is dressed up in piano black and poses for some shots. As expected, controlling games the Kinect way takes some time to get used to, but it sure seems fun.
During the Kinect presentation Microsoft demonstrated some games using the motion controller, but none of them is officially announced yet. One of them was a Star Wars demo and here is a short video:
All Kinect games will be unveiled during the E3 this week. We should expect that Star Wars game, a MTV-branded dancing one, Kinect Sports and more.
Thanks to Kinect's camera Xbox 360 users will be able to make video chats too.
So, once again, Kinect is said to start selling in November with pricing still not clear (200 US dollars seem like a good guess, but our hunch says a lower price will make more sense).