Google like to build a reasonably-sized little statues celebrating the releases of the major Android OS builds, which are really cool, but Microsoft is trying to top their effort.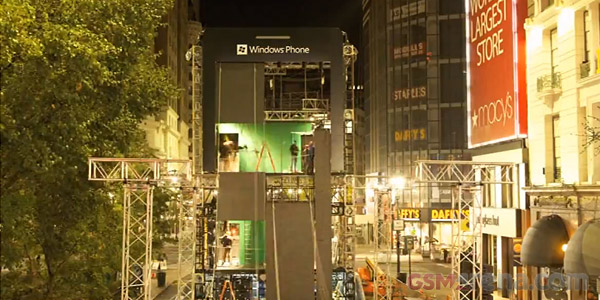 To celebrate the four new Windows Phones that are coming in the US for this years' holiday season, the Redmond company has built an actual massive six-story-tall Windows Phone. And they've shot a cool time-lapse of putting it together.
Check out the video.
One of the four Windows Phones in question is the Samsung Focus Flash, which we shot on video, preparing for the full review.