As all Android fans should be familiar by now, every Android release is marked with a beautiful mascot in the Google headquarters' backyard. The Ice Cream Sandwich is also nearing its release (October 19, anyone?), so it makes sense we see its statue already standing among its siblings.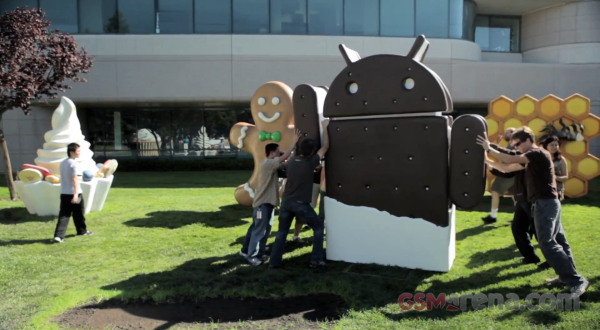 Following the tradition, Google has released a 30s. video dedicated to setting up the Ice Cream Sandwich statue. Here it is:
There is something even more interesting. Two pictures shot with a Samsung Galaxy Nexus has appeared in Picasa (on different user accounts), on the same day the video of the statue was taken.
The first one is a 3 megapixel one showing the new Ice Cream Sandwich mascot, while the other one is a 5 megapixel shot of the unannounced rugged Samsung C3350 phone.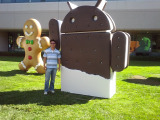 Samsung Galaxy Nexus camera samples
According to the EXIF info, the camera that shot those two pictures is Samsung Galaxy Nexus, which either suggests its internal name or its retail one. Anyway, the Galaxy Nexus name seems to be still in the game along with the 5 megapixel-only rumor.
Thanks to Khaled Elkhawaga, who sent this in