Kim Dotcom's cloud storage service Mega is slowly but surely shaping up as a viable alternative to the popular services like SkyDrive and Dropbox. The Mega iOS app just gained a new feature dubbed PhotoSync – an option for automatic photo backup similar to that of Google+ and Dropbox.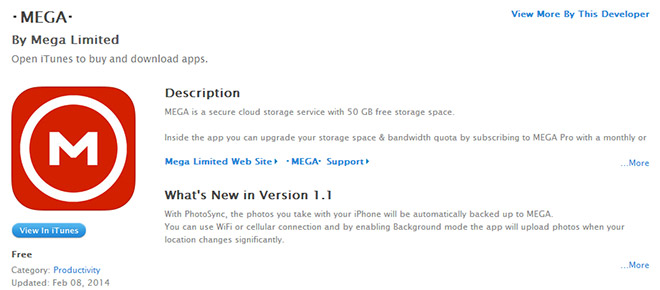 The feature allows you to choose whether to upload the photos in the background when your location changes – seemingly useful if you travel a lot. And to ensure it doesn't mess up your phone bill, you can choose whether or not your iDevice should upload over cellular data.
All those are neat options, albeit a bit standard. What's not commonly seen around the cloud storage services is the meticulous privacy options that Mega prides itself with. As a confirmation for this, the PhotoSync feature packs a four-digit passcode protection of your photos. Get the code wrong ten times in a row and the photos get erased keeping the photos safe from prying eyes.
The Android version of the Mega app has been boasting the PhotoSync feature for a while and now iOS users get to join the fun. Follow the source link below to try it out, and maybe you'll like it more than Dropbox, who knows.