Rumors of Nvidia wanting to build its own tablet have been doing the rounds for a couple of months now, but they will probably gain even more traction now that we got leaked photos of an Tegra-4 powered Tegra Tab slate.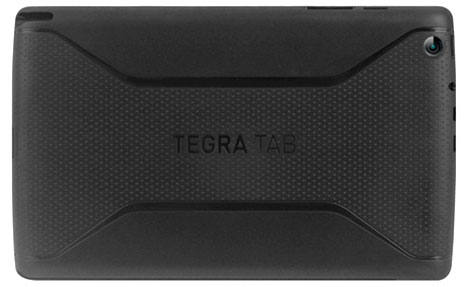 Manufactured by the Chinese company Shenzhen Homecare Technology, the Nvidia Tegra Tab is a 7″ slate powered by the company's latest Tegra 4 system-on-a-chip that's shuold offer blazing fast performance. At the back of the device you can see the "Tegra Tab" branding and the cool overall design of the back cover. There's no information regarding the materials used, but we wouldn't be surprised if its rubberized like the original Nexus 7 was.
At the top left of the Tegra Tab, there's the main 5MP camera sans flash. Connectivity options on Nvidia's first tablet are said to include an HDMI and USB port as well as Bluetooth and Wi-Fi. Naturally, there's also an 3.5mm headphone jack. Some rumors have it that the Tegra Tab will feature a stylus, but that seems unlikely at this point.
The resolution of the 7″ display isn't yet confirmed by any sort of leaks, though. Here's hoping that Nvidia takes a page off the 2013 Nexus 7 and puts a high resolution display on its upcoming Tegra Tab.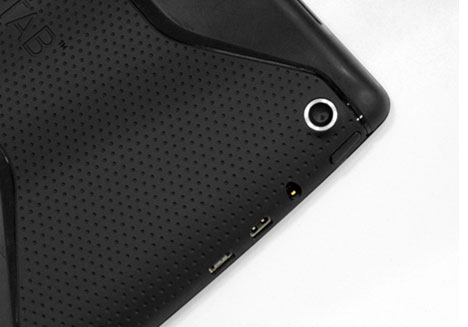 If you don't fancy the looks of the Tegra Tab, but like the sound of the Tegra 4 chip, there are other alternatives that'll soon hit the market. One of them is the Tegra 4-powered Toshiba tablet, as well as the Vizio 10″