The G Watch is LG's first attempt at an Android Wear-running smartwatch, and it was actually one of the first devices to use this platform. It doesn't have a round screen like the Korean company's other wearable, but it's now received a hefty price cut.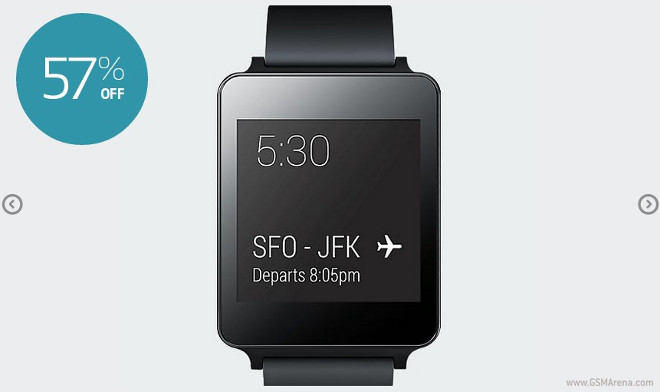 You can buy an LG G Watch for just $99.99, at Verizon of all places. This is a whopping 57% off the watch's normal price of $229.99.
It's unclear how long this offer will last, or if it's tied to Black Friday somehow, so if you want a cheap smartwatch running Android Wear you should probably act fast. We've seen the LG G Watch discounted before, but only to $179 and never to such a low price.
It comes with a 1.65-inch 280×280 touchscreen, a 400 mAh battery, and it's IP67 certified for water and dust resistance.