LG continues trying to steal Samsung's thunder ahead of tonight's Galaxy S IV show and has just announced a new software feature dubbed Smart Video.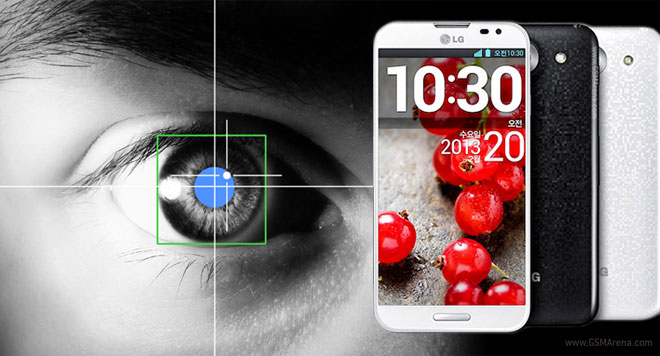 Destined to hit the Optimus G Pro, Smart Video works pretty much the same way as the Smart pause feature we saw in thoseGalaxy S IV leaks – videos get automatically paused when you're not looking at the screen.
LG says it has achieved this through advanced eye recognition technology, which recognizes the position of the viewer's eye. The moment the front-facing camera detects your eyes are not on the display, video playback will be paused.
Smart Video will be joined by the Dual Camera features as a part of something LG calls Value Pack upgrade. It's going to be offered for the Korean version of the Optimus G Pro next month. The international variant of the smartphone will get the sweet extras later down the pipe.
Here's the rest of the Value Pack contents that'll make it to the Optimus G Pro:
Magic Remote Pad and Text Keypad via the QRemote function. These new options
for QRemote work specifically with LG Smart TVs to enhance convenience when
using Optimus G Pro as a remote control for LG Smart TVs.
The Smart LED Lighting outlining the home button of the Optimus G Pro will be
upgraded so users can customize the colors to correspond to their favorite contacts.
The flashing of the LED in different colors will allow users to identify the source of
incoming calls, missed calls, unread messages and emails.
Video Pause/Resume allows the user to stop and start in record mode for one continuous video file.
The first Color Emoticons in an Android smartphone for more personalized text
messages.